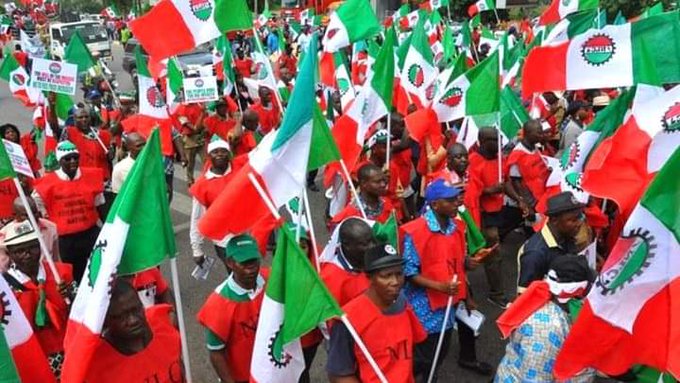 The organized Labour Unions in Kebbi State comprised of the Nigeria Labour Congress (NLC) and Trade Union Congress(TUC) staged a peaceful protest in Birnin Kebbi alongside their members over the removal of oil subsidy, economic hardship and high fares of transportation.
The unions converged at the Cabinet Office, opposite Haliru Audu Stadium and were allowed to march in to meet the Deputy Governor of Kebbi State, Umar Abubakar Tafida Argungu, within the premises of his office where the protest letter was presented to him.
While addressing government representatives and labour members, the Acting Chairman of NLC, Kilani Abdulwaliyu informed the Deputy Governor that the workers are facing a lot of challenges due to the removal of fuel subsidy.
He noted that since assuming office, Governor Dr Nasir Idris has kicked the ground running by awarding different contracts which are going to have positive impacts on the people, but the recent removal of subsidy has created hardship for workers.
Abdulwaliyu sought state government intervention to increase workers' salaries, leave grants, transportation logistics, and prompt distribution of palliative.
In his reaction, Governor Nasir Idris, who was represented by his Deputy Governor, Umar Abubakar Tafida, informed them that the Governor who was part of the labour Unions until recently when he was elected as the Governor of the state would do everything possible to ensure worker's welfare were properly addressed.
He told them that the state government has not received any palliative from the federal government, stressing that as soon as they received it a committee will be set up to distribute the items to the poor citizens.
The governor thanked them for the peaceful protest and promised to take action on all their demands.